Case Studies
Water intrusion causes build up of mold on basement walls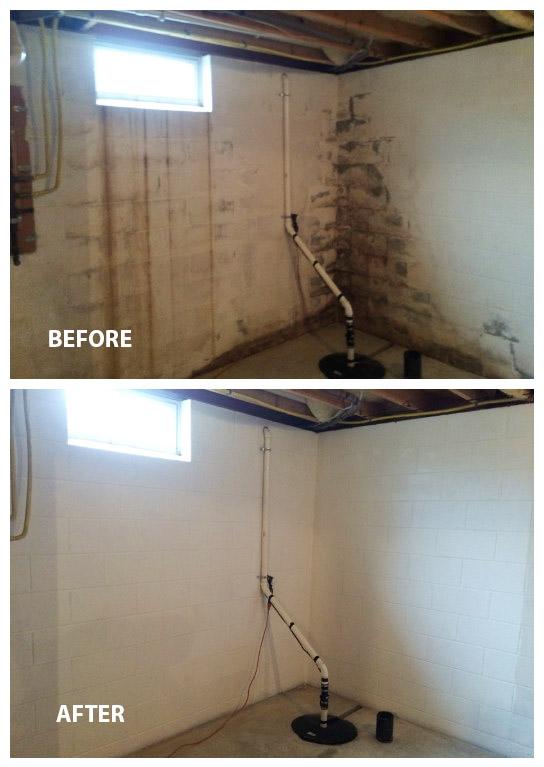 Marietta, PA 17547
After the installation of a sump pump, residual mold and water damage was causing air quality concerns for the homeowner. AdvantaClean was called to remove the mold and seal the wall. The mold was removed along with old paint on the wall. The entire area was treated and the air was cleaned to make sure no mold would spread. After the mold removal, the wall was treated with an antimicrobial infused sealant to protect the surface and provide visual appeal.
---
Neglected HVAC humidifier grows mold
Lebanon, PA
A neglected humidifier in an HVAC system began to grow mold and quickly impacted the air quality in the home. An HVAC referral partner brought AdvantaClean in to remove the mold in the system. AdvantaClean disassembled the humidifier and removed all of the mold. A new filter was installed and the system was now safe to be used again.
---
Broken pipe leads to warping of a hard wood floor.
Camp Hill, PA
During a cold snap in 2014, a frozen pipe burst in this home. The owners were out of town for an extended period of time so the damage wasn't found until a few weeks after. This upscale home had hard wood flooring that was warped and cupped due to the moisture from the broken pipe. AdvantaClean removed the original floor and replaced it with a new hard wood floor, complete with stain and finish. Many other areas in the home were impacted as well and had to be treated for mold and dried out thoroughly.
---
Years of dust build up affect air quality in a home
Hershey, PA
Owners of a home in Hershey called AdvantaClean to clean their duct system since it had never been done in the 30+ years that they had lived in the home. The flex ducting had a thick coat of dust and dirt that had built up over the years. AdvantaClean used compressed air and agitation tools to remove all of the debris from the ducts. The homeowners were very pleased that their allergy problems were much better after the cleaning.
---
Construction debris greatly impacts air quality in a home
Harrisburg, PA
Owners of a home in Harrisburg discovered that the vents were not covered when they had some renovation work done. The air ducts were full of drywall dust and other debris. The homeowners were experiencing a major dust problem in the home due to this.
AdvantaClean thoroughly removed all of the debris from the duct system and provided the homeowners with peace of mind and a healthier home!
---