AdvantaClean of West Nashville Case Studies
Success Stories
Location: Nashville, TN 37215
Problem: A property management company needed a service provider to perform indoor air quality testing in apartment complexes. Tenant air quality complaints become big concerns for property manager. Air testing can either squelch the complaint or validate it, which lets the the property manager know they have remediation or corrective steps to take. Air duct cleaning needed to be performed due to tons of mold and debris stuck in the air duct system.
Solution: AdvantaClean provided next day air testing and offered air duct cleaning at a discount rate. This was apart of a multi-layered apartment partnership plan that included dryer vent and air duct/coil cleaning periodically for all tenants. In picture provided, you can see how much mold was found in the apartment. This location was going through major renovations and the property manager was able to use this information against the contractor because the cleaning and HVAC work wasn't up to par with health standards. Air duct cleaning is a crucial part of healthy indoor air quality. We performed air duct cleaning and mold removal for this local apartment complex and the tenants and property management company was very pleased.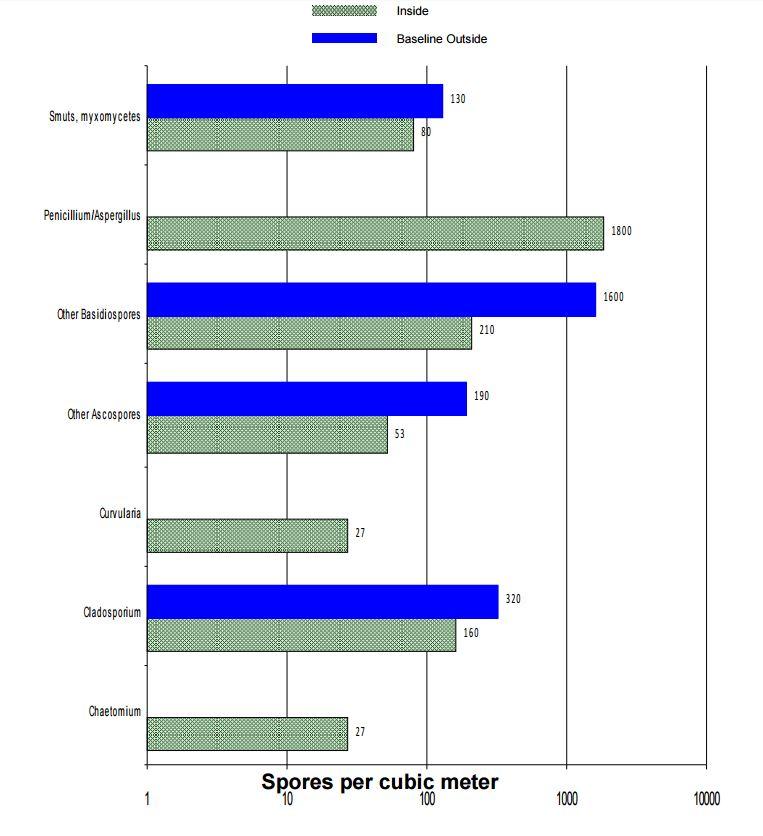 Location: Nashville, TN 37115
Problem: A rarely used basement that was underneath 28 tenants incurred both a water line break and sewage backup. This condition went unnoticed for months. Black mold existed on all interior walls and the majority of the ceiling areas. Block walls had experienced heavy efflorescence that had begun to darken with microbial growth. Raw sewage had filled both bathrooms and fresh water mixed with it to spread throughout other areas. Quite a smelly mess. Because of the duration of the problem, many lower wall studs had deteriorated so badly that they were falling apart. Water damage and mold removal needed to be performed.
Solution: AdvantaClean performed full drywall demo on the walls, half of the ceiling was removed, and a full mold remediation and cleaning of heavy bacteria ridden sewage. One big challenge was the constant introduction of fresh water seeping through cracks in the floor that could not be identified by our team, property management or plumbers. We ran 3 dehumidifiers and a multitude of fans, as well as a large air scrubber. We etched the block walls with muriatic acid to clean them. The final product was a fairly gutted and cleaned basement that at the time of completion was still taking on seeping fresh water.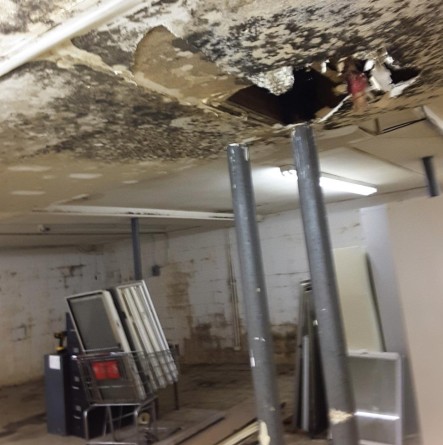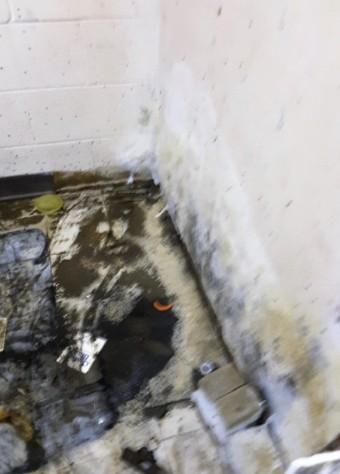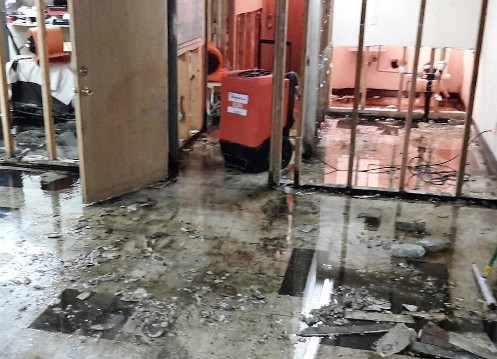 Location: Bowling Green, KY 42101
Problem: A home was under construction for a long period of time with no vapor barrier or control over the crawl space conditions. This led to the development of mold across a 4000 sq foot space.
Solution: A full crawl space mold remediation was performed.