AdvantaClean of Marietta Case Studies
Success Stories
Location: Marietta, GA 30062
Problem: Small leak caused some wood rot and mold to grow. The wall needed major construction but the construction company wanted to make sure it was safe for their crew.
Solution: AdvantaClean cleaned the mold and made sure it was ready for a structural engineer to rebuild the wall and replace any rotten wood.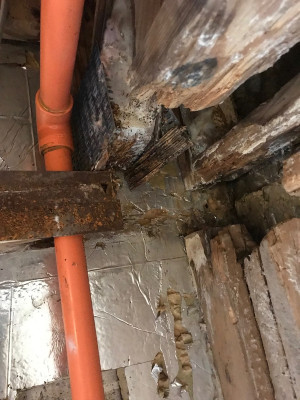 Location: Marietta, GA 30189
Problem: Potential mold was identified by inspector during home inspection. Buyer called us in to see if it was able to be cleaned.
Solution: We assured buyer that all mold is cleanable and that it should not affect his decision to purchase a home. We provided a written protocol on how we would clean the basement and helped him to convince the seller it was necessary for the sell of the home. We did this at a low cost and was able to save the realty deal for both buyers and seller.